Relieve and prevent your low back pain / sciatica and regain your life
Check your eligibility for free webinars for NHS staff on low back pain / sciatica:
You have an NHS email address

Persistent or recurrent low back pain and/or sciatica

Frustrated that it's dominating your life

You also answer "no" to the questions at the bottom of the page
Your clinician is Gavin Routledge MSc DO(Hons).
Veteran osteopath, with a Masters Degree in The Clinical Management of Pain.  Two times published author on lower back pain.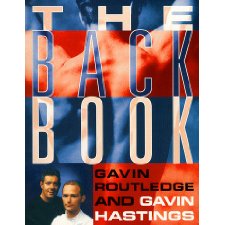 To qualify for the free webinars for NHS staff on lower back pain / sciatica
You must also answer "NO" to the below questions:
Compared with during your waking day, is your background pain worse when trying to sleep?  (Not the sharper pain you get when you're turning over, just the constant type of ache).
Have you lost any great amount of weight without meaning to over the last year?
Have you been diagnosed with Cancer at any time?
Had lower back surgery in the last 2 years?
Do you have any weakness (rather than pain) in any of the following?
When standing, lifting either big toe up
When standing, pushing up onto the toes of one foot (compared with the other, or compared with what you would expect is your normal)
Squatting
Do you have any numbness (lack of sensation) or pins and needles in your pelvic floor area (up between your upper thighs, the area you would sit on if on a saddle)?
Have you had any recent change in sexual function?  Loss of feeling, erection or ability to orgasm?
Do you have any difficulty urinating or defecating (using the toilet)?  e.g. trouble starting or stopping, or not aware of your bladder filling
Have you suffered any significant trauma recently, which in any way could impact on your lower back?
Been on a prolonged course of oral corticosteroids in the past or now?
Have you had a persistent high temperature recently?
WHAT SHOULD YOU DO IF YOU HAVE ANSWERED "YES" TO ANY OF THE ABOVE?
WE RECOMMEND YOU PHONE 111 OR BOOK AN ONLINE VIDEO CONSULTATION>> WITH ONE OF OUR TEAM.