Master your low back pain / sciatica and regain your fitness
This webinar on back pain / sciatica for mothers is for you if you have:
At least one young child

Persistent or recurrent low back pain and/or sciatica

Become frustrated at your inability to do things you want to do!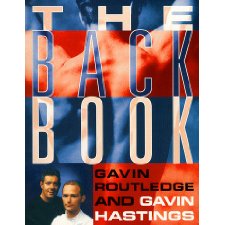 Webinar for mothers with back pain / sciatica
Your clinician/coach is Gavin Routledge MSc DO(Hons)
Veteran osteopath and author of The Back Book with Gavin Hastings OBE.  Gavin will take you through a guide to the relief AND prevention of lower back pain and sciatica.  With a Masters Degree in The Clinical Management of Pain, he knows more than most about persistent pain.
He also had 7 years of lower back pain and sciatica in his 20's – until he started taking his own advice.
Why would you sign up for a webinar on back pain / sciatica specifically for mothers?
Low back pain is likely to cause you more disability in your life than Asthma, Alzheimers, Cancer, Diabetes and Heart Disease combined.  That's if you have all ready had low back pain.  And you clearly have.  Otherwise you wouldn't be here.
Being a Mum is challenging at the best of times.  But it's so much harder when you're in pain.  It's such a shame not to be able to join in with the physical fun with small children.
Nothing you've tried so far has provided you with a lasting solution, has it?  Maybe it's time for a radically different approach…
It starts with understanding.  Gavin will dispel myths.  And help you to finally understand the different factors at play.  Pain is complicated.  But he breaks it down into simple steps.
Using the Cliff of Pain, Gavin makes the complicated simple.  He has 30 years of experience empowering people just like you to help themselves.   There is so much you can do to help yourself.  The first step will be understanding.  Which includes dispelling myths and misunderstandings!